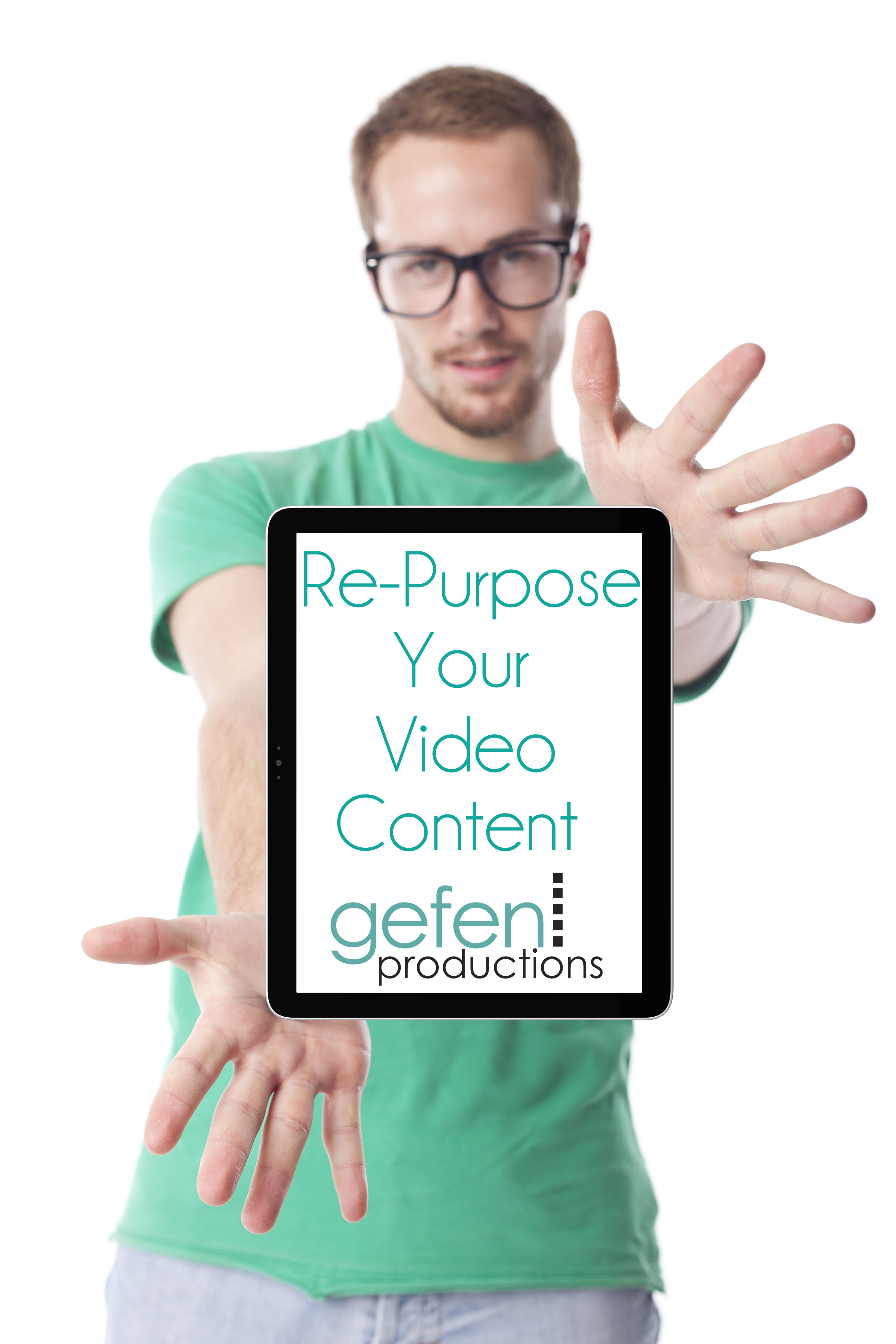 There's a lot to be said about re-using things. You can recycle old rubber tires and plastic water bottles, so why not re-purpose video content? In fact, if you leverage them correctly, they will provide content for your brand or product on a lot of different levels.
Say you've recently produced a commercial, product video or recruitment video. There can be life beyond the video's original purpose!  Here are some insights on how you can re-purpose video content professionally to increase ROI for your company.:
Website Content: It has been shown that consumers vastly choose video over text when given the option of how information is delivered and your website is prime real estate. House your product videos on product pages, introductions to the company on the company profile page, happy customer videos on the testimonials page, and your employee recruitment videos on your careers page.
Social Media: We're not just talking about posting your video on social video streaming sites like YouTube, although that should be a given. Videos are excellent content for Facebook, Instagram, Twitter and Pinterest. Studies have shown that videos and images yield higher engagement rates on these platforms than text alone. So, if you want your message seen—and heard—video is a shoe-in.
Email Blasts: Email marketing is not dead; in fact, it's still a very viable way to market your product or service, with over 97% of Americans checking their email every single day. The trick is to make people want to read your emails; but if you include a video to help spice up the message—and their inbox—you'll see greater conversions and click-through rates. Add a saucy and provocative subject line to entice people to open the email and watch your video views soar.
In fact, a study by Experian found that of companies who included GIFs in their emails, 72 percent revealed that their messages have higher transaction-to-click rates.
Vlogs: Vlogs, otherwise known as a video blog, may be the missing component your blog needs to increase traffic and engagement. Like we've mentioned earlier, consumers actively choose videos over text to receive information. If you've got a great video on cool product features, don't tell your audience about it…show them.
Just because you used a video on social media doesn't mean you can't use that same video on your website or in a blog. Don't be afraid to use your video content in multiple arenas, when appropriate.
https://www.gefenproductions.com/wp-content/uploads/2015/07/iStock_000019296610_Full-copy.jpg
4200
2800
gefen_admin
https://www.gefenproductions.com/wp-content/uploads/2019/08/logo-300x125.png
gefen_admin
2015-07-07 16:40:19
2020-12-16 19:44:41
Videos Aren't Just a One-Trick Pony: 4 Ways to Re-Purpose Video Content