5 Cool YouTube Tricks and Tips for Your Videos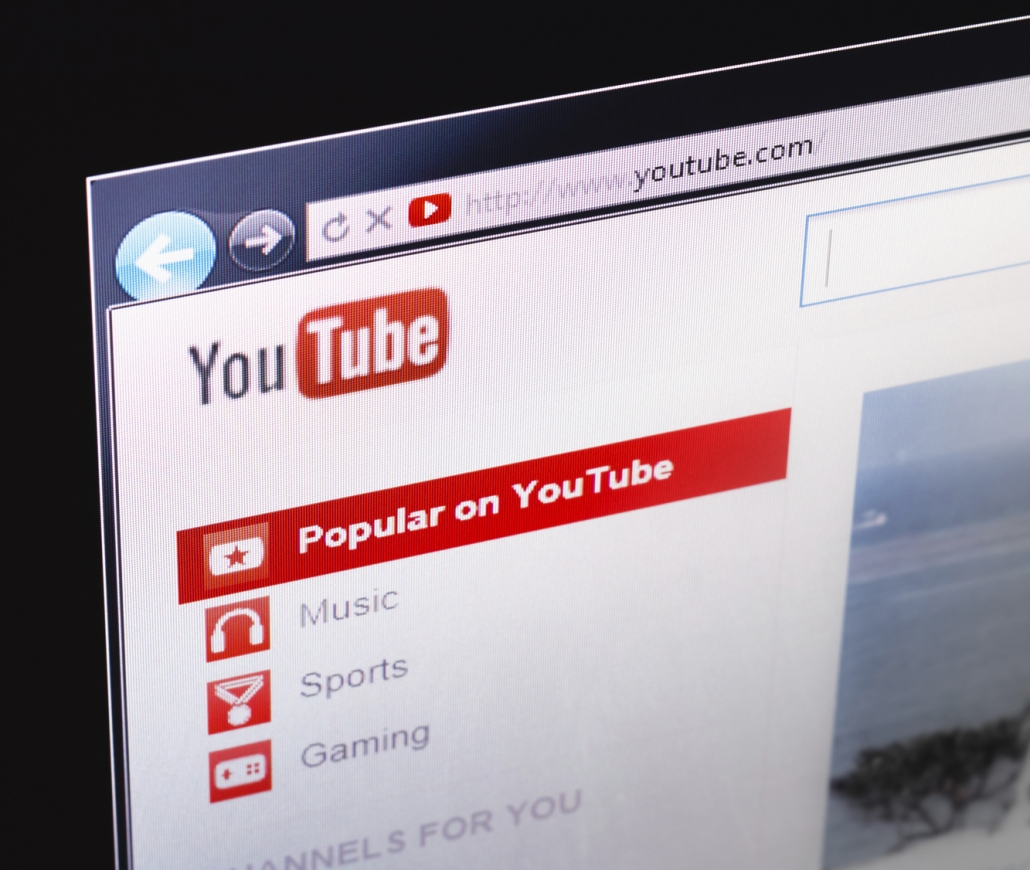 When it comes to YouTube, there are millions of videos to watch, with 100 hours of videos uploaded every hour (in the United States alone). What does this mean? It means you have some stiff competition when it comes to getting views for your vids. So how do you differentiate yourself and make your video stand up against the competition? Here are a few cool Youtube tricks and tips to help optimize your video and give a more polished presentation:
Speak instead of using on-screen text. When businesses use on-screen text in a video, it's more of a distraction than a benefit (as a rule). You may be using that text to share your Twitter handle, while you narrate some important information viewers need to hear. Instead of soaking in your words, viewers are reading your Twitter handle and your voice is more of a Charlie Brown 'wah-wah-wah-wah' sound in the background.  A better idea would be to tell your viewers to follow you on Twitter or subscribe to your channel, and simply share your handle and subscribe link in the video description below the video player. They can continue watching the video without fear of losing the information.
Take advantage of the video description.When writing your video description, remember the following:
Mention and link your other channels and social media pages so people can easily find you.

For Google's crawling purposes, add the most important information that you want seen in the top of the description. (Google only indexes the first 156 characters.)

Make sure to fill your description with keywords relevant to your video!
Here's a great example of a fabulous video description box:
Jimmy and Kevin Hart Ride a Roller Coaster
Take the time to edit your video. After shooting your video, make sure to take time to edit it correctly. If you don't have the budget to hire a professional editor, YouTube has basic editing software built into their platform. With this software you can:
Customize- You can customize your videos with special tools and effects, such as filters and overlays.
Trim- Trim down your video and cut out the extra, un-needed content, like bloopers and outtakes.
Add Music- YouTube provides a library full of approved tracks to add to your video. Don't expect anything off the Top 40, but there are some decent-enough tracks if you don't have the budget for a song license.
Combine Videos- Did you film multiple takes or segments? Combine them into a single video!
Put time into your video title. After you have finalized your video, it's time to give it a headline. Your video title can be a strong determining factor as to whether a viewer clicks on your video to watch, so bad titles only put the nail in coffin, so to speak. Video titles need to be carefully crafted and well-thought out. When coming up with your headline, be sure to consider the following:
Is it captivating? Make sure to have a title that grabs people's attention and makes them want to watch your video. For example, "Cute Monkey Does Tricks" isn't as enticing as "What This Monkey Does to Get a Treat Will Blow Your Mind!" Which one makes you want to watch the video?
Descriptive- Don't deviate from the actual content of your video when it comes to your video title. Users will quickly jump off your video page (or even worse, leave a negative comment) if you trick them into watching something that they did not expect.
Not too long- Find the sweet spot with your video's title. You want to be to the point but need it just long enough to properly inform viewers about the video's contents. For SEO purposes, titles are recommended to have between 50-60 characters.
Keyword Filled- What keywords would help to define your video? What are you tagging for your video? If possible, include at least one keyword in the title of your video.
Here's a video title that's to the point, but still enticing:
Top 10 Craziest Events Caught on Live TV
Don't forget to format your video accordingly for web use. YouTube is a great place to house your videos, but it would be a real waste not to utilize them on various platforms, including your social media and website. YouTube allows you to decide the size of the video player you'd like to embed on your website. This allows you to properly fill any space around the video player, giving your website a more polished look. You can choose:
The color and size

Whether or not to include related videos

Whether or not to display the player border

Whether or not to play high-definition by default (for video embedding at a larger size)
Whichever way you slice it, it would be silly not to take advantage of some of YouTube's free features. Even if you don't plan to use YouTube as the primary place to house your videos, you should still have your videos uploaded and optimized there for no other reason than to increase visibility. Because YouTube is now a Google partner, it's also beneficial for SEO purposes. With so many eyes roaming YouTube every day, you never know – you may have the next big viral video! Better brush up on your PR skills in case Jimmy Fallon calls.
Contact us for more information!
https://www.gefenproductions.com/wp-content/uploads/2015/02/iStock_000030259920_Large-SMALLER.jpg
1126
1333
gefen_admin
https://www.gefenproductions.com/wp-content/uploads/2019/08/logo-300x125.png
gefen_admin
2015-02-19 16:17:19
2020-12-16 19:44:41
5 Cool YouTube Tricks and Tips for Your Videos