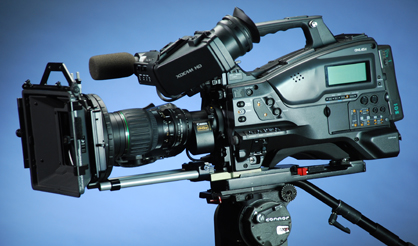 [vc_row][vc_column width="2/3″][vc_column_text]
Are you trying to get your message to potential customers in a more engaging way?  Gefen Productions offers video production services that put your words into action, engaging viewers to sell them your product or service.
Our expert staff offers comprehensive, turnkey video production services.  From concept to shooting, editing and final rollout, we've got you covered.
Pre-Production
Let Gefen Productions conceptualize the vision and purpose of your video.  Whether it's scripting, storyboarding, set design, casting, or simply brainstorming, we have the tools and expertise to make sure your video gets off to a good start.
Production
We have a 1600 sq. ft. studio, the latest equipment and skilled people to make each video we produce shine.  We also shoot on location throughout the United States—no location is too far or too wild for our team!
Commercials
Does your television advertising stand out?  Does it deliver a strong message?  Gefen Productions specializes in the production of high quality commercials for television and the web.
Marketing & Training Videos
Rather than spending countless man-hours training new employees or using outdated avenues to market your product or services, Gefen Productions can produce videos that capture your audience and deliver information in an engaging format.
Web Videos
Gefen Productions offers web video services from shooting to formatting video to play well on the web.  We have produced hundreds of successful web videos and can help you produce one, too.[/vc_column_text][/vc_column][vc_column width="1/3″][vc_single_image image="957″ border_color="grey" img_link_target="_self" img_size="full"][/vc_column][/vc_row]